Kamen Rider Gaim AC03 Kamen Rider RYUGEN Grape Arms
The third Kamen Rider is Kamen Rider Ryugen , Grape ! Lock On ! Grape Arms ! Dragon, Fire ! Bang Bang Bang !this Kamen Rider Arms Change series was released in November, 2013 for the usual AC price of ¥3,000. This AC release consists of Kamen Rider Ryugen Budou Arms!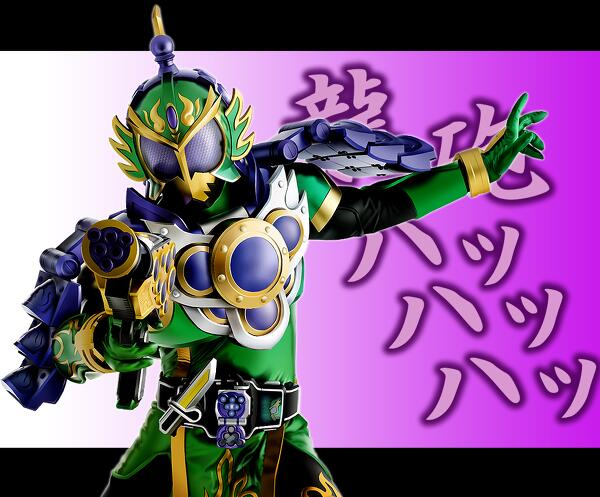 Complete set includes Ryugen's main body, the Budou Arms, and the Budou Ryuhou. The base Kamen Rider Ryugen figure has the same points of articulation as the other AC releases, it have the addition of the front cloth mildly getting in the way. He's definitely one of the favorite base Riders.
The Budou Arms part is pretty presentable, and folds up nicely to create the armor for whatever Rider you choose. The shoulder grape pads can fold all the way up so articulation isn't hindered all too much by them. As with all the Arms transform releases, it's absolutely fun to see what combinations you can create. Kamen Rider Ryugen is one my favorite of the bases, it's awesome and fun to see what armors look good on him. If you're a fan of this series, you won't be disappointed by Kamen Rider Ryugen. Budou Arms !
Disclaimer:
All images and videos here are property of their respective owners and used for reference purpose only. We claim no rights to it unless otherwise stated.
Product prices and availability are accurate as of the date/time indicated and are subject to change. Any price and availability information displayed on this site at the time of purchase will apply to the purchase of this product.
Use Facebook to Comment on this Post